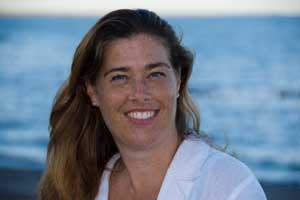 Meet the Team:
Meet Jill Jackson
Jill and her husband Rick were introduced to Loreto in 2004 and were so struck by its' charm, that together with Jill's family, they purchased their home on that first trip. Since that time, they have built their property into an award-winning boutique hotel called Las Cabanas de Loreto.  She has been working as a real estate agent in Loreto since 2011, and many of their guests have decided to purchase property in Loreto and have since become neighbors.
Why choose Jill as your real estate agent? Because she knows Loreto intimately, and she is a licensed agent by the State of Baja California Sur.   She is organized, professional and dedicated to personalized customer service.  Jill knows all the hidden gems in the area- restaurants and neighborhoods of Loreto, and she will apply her insider knowledge and her customer-service expertise to finding your special property.   She will take the time to discover what it is you are looking for by really listening to you and by helping you fulfill your dreams of living in Loreto.  Jill uses her wide-ranging network along with the latest internet marketing tools to sell and locate property for her clients.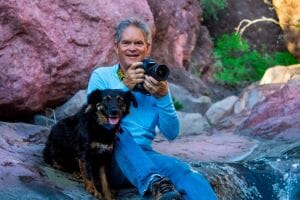 Richard Jackson
Rick Jackson is a professional photographer specializing in nature and wildlife, and has a gallery with his limited edition prints on the historic plaza in Loreto, Baja Sur.  He lends his photography talent to expertly photographing the listings for Mision Loreto Properties.